Details

Category: Blog
Published: Monday, 21 July 2014 17:07
Written by Markus Bopp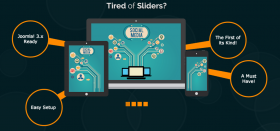 For our latest Joomla! template "TheKraken" we decided to create a new slider experience - different from the regular sliders you usually see. Target was to have a great visual experience, a low javascript footprint and an acceptable responsive display for narrow screens.
Add a comment
Read more: Let's get wild: Responsive & Animated CSS3 Slider
Details

Category: Blog
Published: Monday, 21 July 2014 17:05
Written by Markus Bopp
You might already know that since Joomla! 3.1 tagging is available for your favorite CMS. The special thing about tagging in  Joomla! is that you can tag content of different content types such as articles, categories, contacts and display all the content at one spot. So you can easily create mashups from different content providers and display them as you wish (a good strategy for mashups would be a template override for the tagged items template).
Add a comment
Read more: Joomla! Tags and BreezingForms How-To
Details

Category: Blog
Published: Sunday, 21 July 2013 17:01
Written by Markus Bopp
What Happened?
All older versions of BreezingForms for Joomla! including 1.7.5 (build 762) and their corresponding free versions are affected by a major security flaw. The latest version 1.8.4 and later and its corresponding Lite version are not affected.
Within an hour after it came to our attention that old versions are affected, we provided a patch such that - especially Joomla! 1.5 - users don't have to walk through the entire upgrade path in order to close the vulnerability. Though it is recommended to update all versions prior to BreezingForms 1.8.4. 
Add a comment
Details

Category: Blog
Published: Monday, 21 July 2014 17:04
Written by Markus Bopp
Ever wanted to use the power of BreezingForms and store your form submissions from your website into the cloud, working with others on the collected data?
The existing Google form builder is good enough for very simple and limited forms, but if you need some freedom and more complex forms, then you might be happy to read that it is now possible to combine BreezingForms and Google Drive Spreadsheets.
Add a comment
Read more: Google Drive® Spreadsheets With Joomla!® And BreezingForms
Details

Category: Blog
Published: Monday, 21 July 2014 16:59
Written by Markus Bopp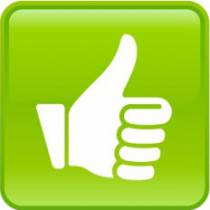 If BreezingForms - either the free or commercial version - is your favorite Joomla!® extension, you may now support it and crosstec by voting in the Joomla!® Monthly Community Choice!
Simply drop a quick line at at the bottom of the community choice page what you like about BreezingForms and the Joomla!® team will consider it as monthly community choice.
By supporting your favorite Joomla!® extension BreezingForms, you make sure that it will be continuously improved and we know that we are on the right track. Thank you!
Add a comment