Details

Category: Blog
Published: Monday, 30 March 2015 19:27
Written by Markus Bopp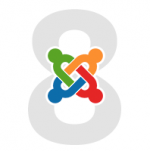 Since more and more volunteers are helping with the Joomla! project - with an incredible momentum - there is also a new blog driven by the new Joomla! Extensions Directory and its volunteers.
The blog gives some great insights in the use of Joomla! but also general Joomla! news. A great place to see what's up with Joomla!.
The latest blog post in Tips & Tricks covers 8 great tips to ease your Joomla! life:
http://extensions.joomla.org/blog/item/8-joomla-tips-to-make-your-life-easier
Add a comment