Can registered users edit their data after submission?
Yes, you can configure ContentBuilder to edit records that has been submitted by registered user.  
It's quite easy to do so. You will just need to set up the right permission in Permissions tab of your ContentBuilder view.
Just follow this steps:
1. Go to Permissions tab > Frontend and enable List Own Only. If selected, the user will be able to see only his own records in the list view.
2. Enable Edit option among permissions below. Of course you can adjust other permissions as well depending of your needs.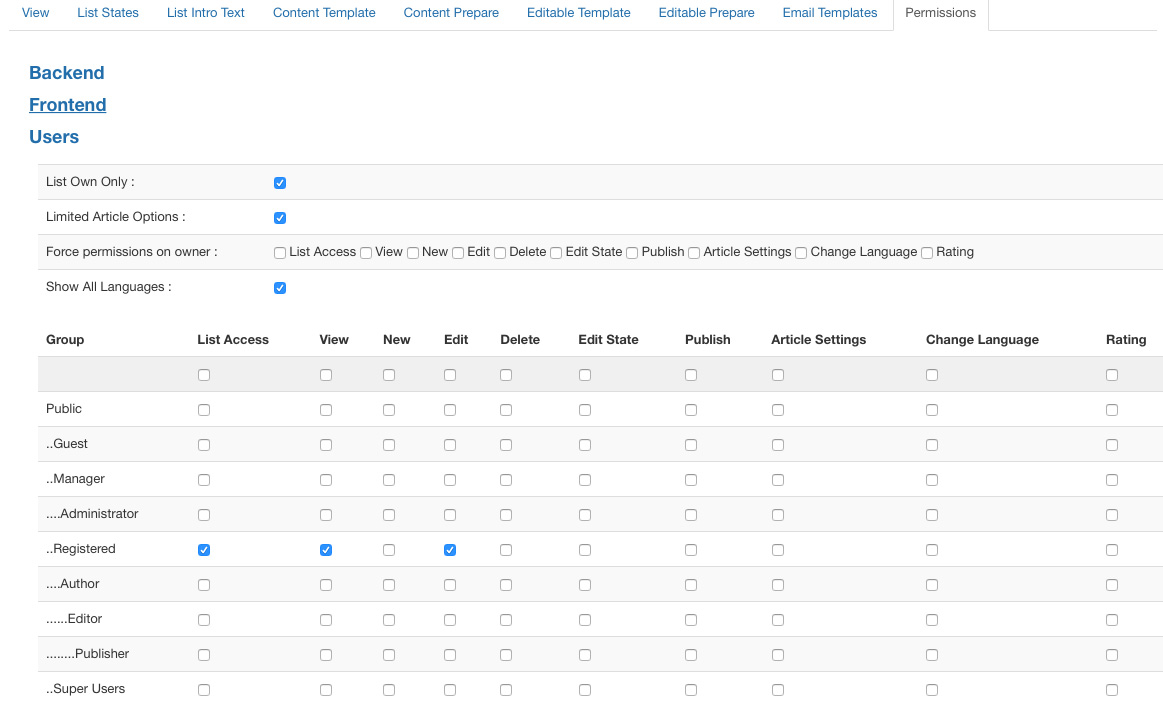 In Users tab you can also set submission limit per user and edit limit per submission. You can set that in Submission Limit and Edit Limit Per Submission options.