Find out how you can publish your ContenBuilder view trough menu item.
First of all you need to make sure your ContentBuilder view is published.
 Go to your Menu > add new Menu item and do following:
On details section > Menu Item Type select ContentBuilder > List View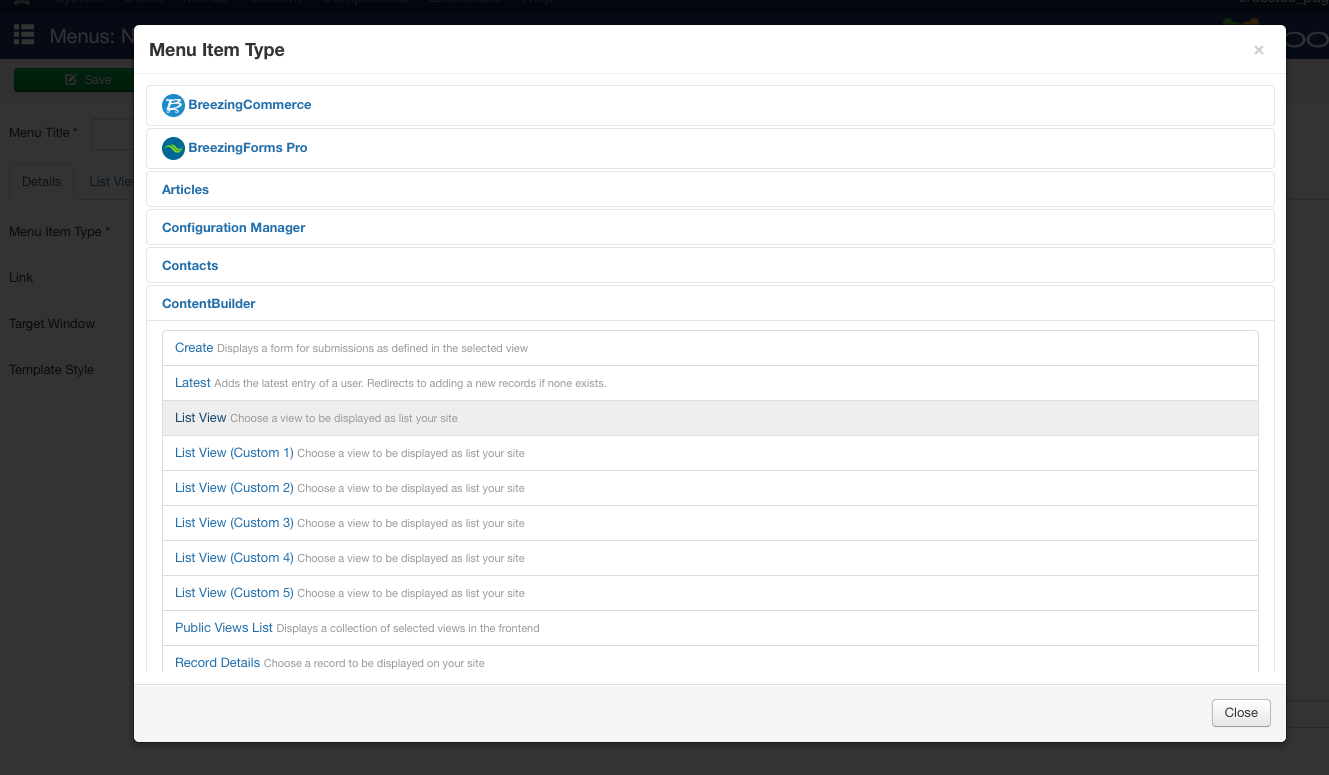 After you select List View option go back to Menus: New item. Don't forget to name your new menu item.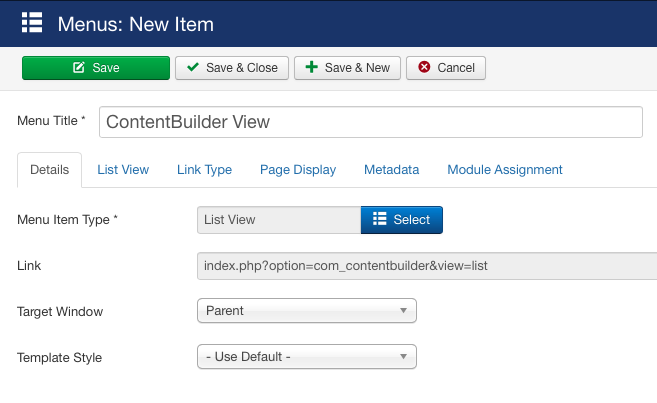 Next step is view connection in List View tab. Select your published ContentBuilder view in Select view section.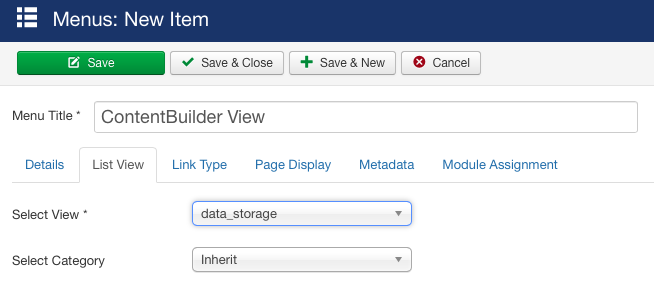 Save all changes and you're done with ContentBuilder view publishing.