Quite easy and straightforward Installation of the ContentBuilder component it's going to be done in one simple step. Let's get started:
Requirements for ContentBuilder:
Joomla!® 3.x or 2.5.
Intstall an adequate version
Download ContentBuilder for Joomla!® 3.x HERE 
Download ContentBuilder for Joomla!® 2.5 HERE
 NOTE:  Never download and install Joomla! extensions from share and warez sites as they contain altered scripts that may harm your website.
Installation process:
Log into your Joomla! administrator and go to Extensions > Install/Uninstall.

 In the extension manager, under Upload Package File, click on the BROWSE button and navigate to the ContentBuilder folder.
NOTE: Make sure your initial ContentBuilder download file remained compressed before you start installation process.
Select the package, com_contentbuilder_*version*.zip, click OPEN, and then click on: Upload and Install.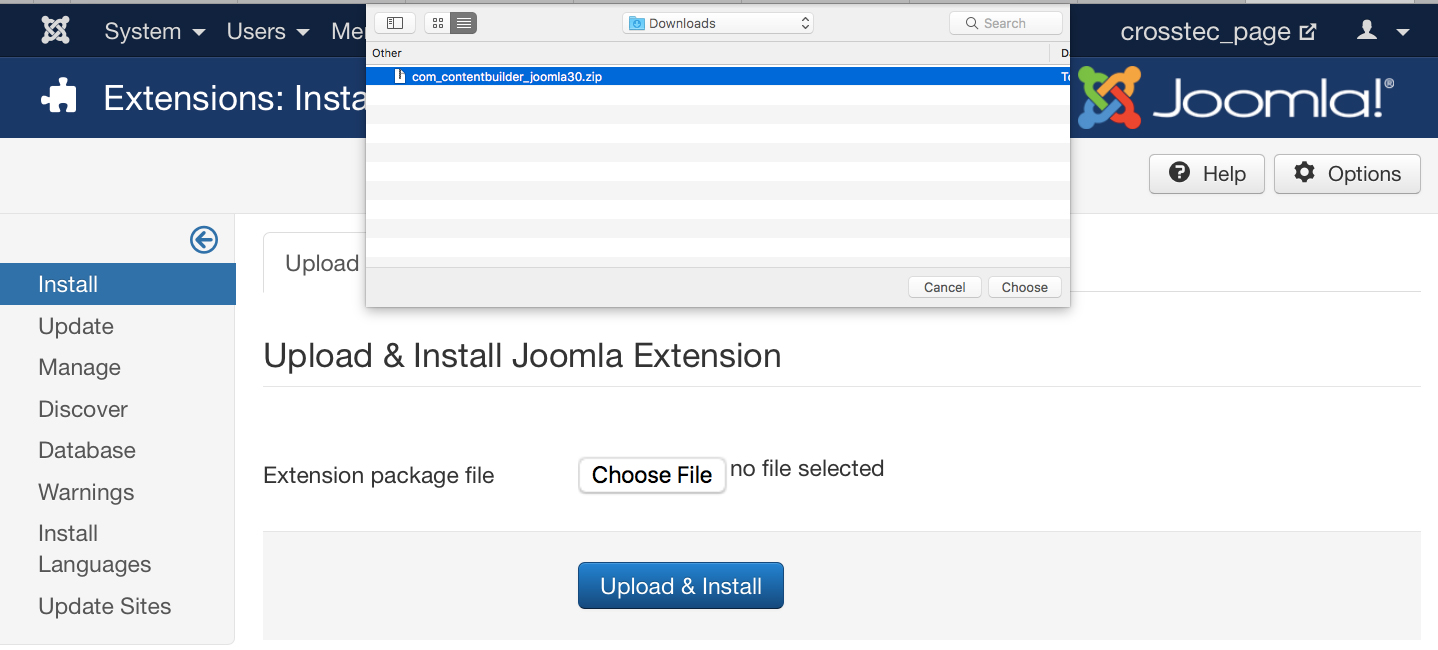 You will then see the following on-screen message including complete plugin installed list.