Installing the Breezingforms component in the most common way will need to be done in two steps: 
STEP 1 OF 2
Log into your Joomla! administrator and go to Extensions > Install/Uninstall.
In the extension manager, under Upload Package File, click on the BROWSE button and navigate to the unzipped BreezingForms folder. (You must unzip the initial Breezing Forms download file before you start.)
Select the package, com_breezingforms_*version*.zip, click OPEN, and then click on: Upload and Install. 

You will then see the following on-screen message with a reminder to proceed to Step 2 to complete installation.

STEP 2 OF 2
To complete the installation, go to the menu Components > BreezingForms > Configuration.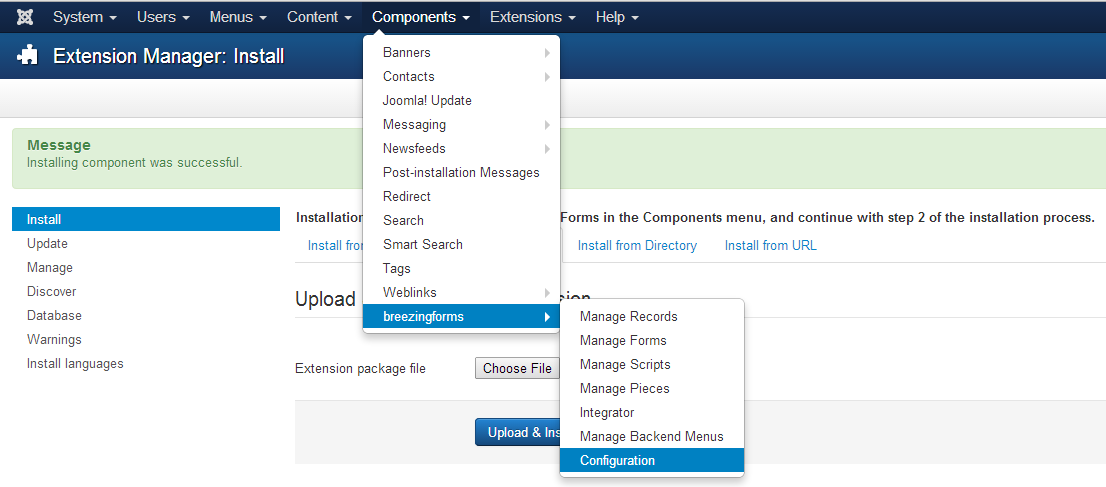 First Time Installation: If you are installing BreezingForms for the first time, in the Select database install/update mode, choose "New install: Create tables (drops existing tables)".