BreezingForms at a glance
All Fields You Need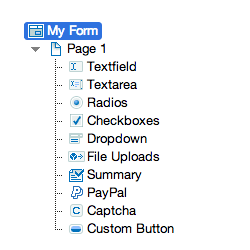 Choose from up to 17 different field types to perform even the most complex tasks.
Use one of the existing 3 form builders, each suiting everybody's taste. If you need to get things done really quick with the full power of BreezingForms, go for the QuickMode!
Responsive Forms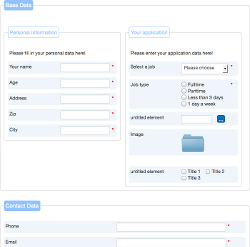 Create great looking responsive forms without any line of HTML and CSS. Choose from one of our many existing form themes, you'll always find something that fits. If you are an expert, you may of course roll your own theme.
Multipage Forms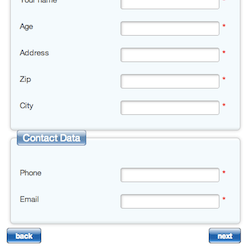 Arrange and collect data in multi-steps. Ideal for surveys, form based applications, large or complicated forms.
Your users may even come back at a later point to finish their submissions.
Support is given across multiple domains. This means that you don't have to purchase new subscriptions over and over again for each of your domains. There are also no limitations on the number of installations per subscription.
Support is given in a multitude of ways. In our "Support" section, you'll find the user manual plus plenty of further examples and quickstart guides. Members additionally have access to our club forums and get prioritized answers to their questions.
Requirements: WordPress®, PHP 5+, MySQL 3+